Santa Mittens
Every month a group of bloggers are challenged by
C'mon Get Crafty
to create a new craft or project from their own stash of goodies! You are allowed $10 max for necessities, but must primarily use items you already own. Check out some awesome creations you might be able to make from your own stash! This month I am sharing how to create your own
Santa Mittens
!
#CraftRoomDestashChallenge
Materials:
1/3 yard (or scrap piece) red fleece
Mitten pattern
Small piece of elastic (child size I used a total of 8 inches)
Felt in white and tan (or light pink)
2 – 1/4″ red pom poms
4 small wiggly eyes
Fabric glue
Directions:
Making the Mittens
First fold fleece in half. Pin pattern pieces to the fleece making sure the stretch of the fabric is going the width of the pattern pieces. It allows the mitten to stretch when putting it on. You will end up with 2 of each piece.
Sew the top thumb section to the bottom thumb section as shown (just along the thumb and across the top). To measure the amount of elastic needed, stretch it around the child's wrist to give a comfortable fit. Cut that piece in half. Sew half on the wrong side of the thumb piece and the other half on the wrong side of the top piece, stretching as you sew.
With right sides together pin the bottom piece to the top piece. Sew the 2 pieces together as shown. Turn the mitten right side out and push against the seams to open them. Repeat with mitten number 2 making sure to reverse the pieces so you don't have 2 left thumbs!
Adding the Santa Faces:
From the white felt cut out 2 beard pieces. Use the tan or light pink to cut out the faces. They kind of look like jelly bean shapes!Trace the face onto the white beard and then cut out along where your traced for the face to show. Decide where the beard looks best (it goes on the back of the mitten) and position the face piece to fill the hole. Glue the face piece down using fabric glue. Then glue the beard piece over the face. My fabric glue is kind of old so it wasn't holding very well 😥 Finally, glue the wiggly eyes and pompom nose into place. You can use hot glue for these pieces if you wish.
**The mitten pattern is from Fleece Fun. If you prefer a lined mitten she has great directions on her website. However, here in Texas this single layer fleece mitten is about all we need!
o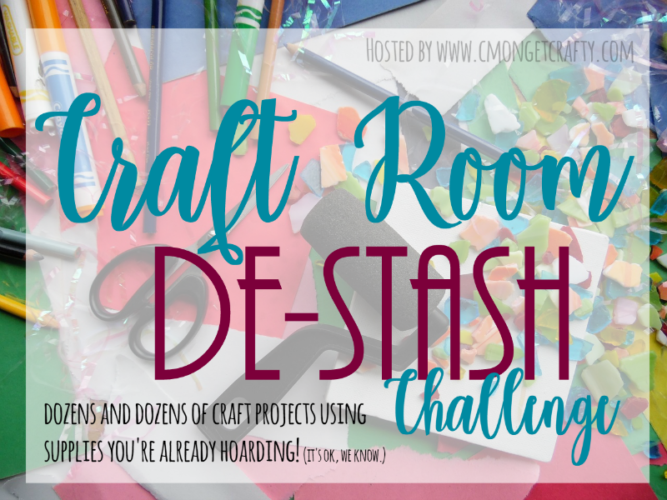 MEET YOUR HOSTS!
C'mon Get Crafty | The Inspiration Vault | Domestic Deadline
Modern on Monticello | This Autoimmune Life | Stone Cottage Adventures
Across the Blvd | Craftify My Love
Sew Crafty Crochet | Home Crafts by Ali | Salvage Sister & Mister
(Visited 62 times, 1 visits today)